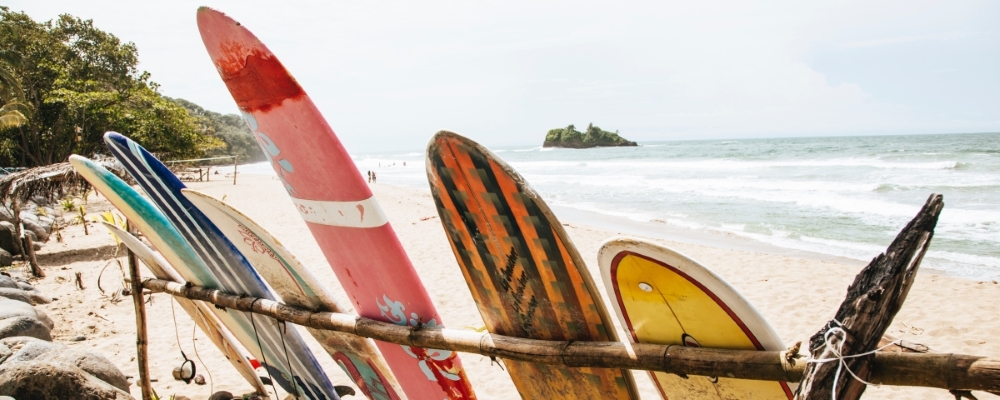 Freelancer, it's time for a board meeting!
August 21st, 2019
Freelancing
'colorful surfboards' by Mohsen Ben Cheikh on Unsplash
Huh, what do you say? I'm a freelancer, I'm on my own, so no board of directors and no board meeting. A couple of weeks ago I was talking to a freelancer college who went on holiday to Spain for some wave surfing. I made a joke whether it was a business trip to think about his freelancing company, because he has (wave) board meeting over there. This being a joke of course, but does a board meeting make sense as a freelancer?
The many hats of a freelancer
As a freelancer you are a one-man shop, but you're not just fulfilling one role. It might depend a bit on your situation, but besides being the specialist, who's responsible for your marketing? Who's doing your finances? And much more. So actually you are every single person of your own board of directors.
I know, a large part of freelancers don't actually spend much time in most of their roles, they are a specialist for the larger part of their work life. I'm not much different though, I'm working for my customer in a fulltime role of 40 hour workweeks. But it makes sense not to waste the other roles you have. Let's give the different directors in our board some thought time.
Chief Marketing Officer
Are we doing the things the market is asking for?
What direction is the market heading?
Are our current rates matching the market?
Chief Operations Office
How are we running our day-to-day operations?
How are our customers thinking about us?
How can improve our day-to-day work?
Chief Financial Officer
How are we doing financially?
How many months can we take without work?
Any investments that are due for renewal?
Chief Human Resource Officer
Is Work-Life balance still in harmony?
What Hard Skills should we build?
Which Soft Skills can use some polishing?
Actions I took...
After putting on the hat of Chief Marketing Officer, I tried to adjust my prices for the next contract extension. Just a small price indexation of € 2,50 per hour. I succeeded in this price indexation.
I also started gathering some reviews from my customers. Something I should have started doing a long time ago. How to know if you have things to improve if you never ask for feedback?
Looking at the physical investments I make as a freelance. Mainly my mobile phone and a workhorse laptop. I concluded that my phone is up for renewal this year. My laptop, still a very nice Dell XPS 15 from 2017, doesn't need to be replaced. Only the battery is worn a bit.
Thinking about the skills I can work on. I already started working on Docker and Kubernetes to improve my hard skills. Furthermore I already booked a seminar with Remco Claassen, "Verbaal Meesterschap" to improve my speaking skills.
Which actions are you going to take?